Founders Profile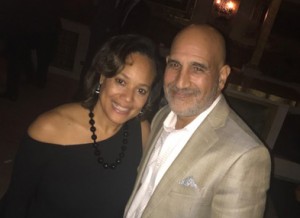 In 1996 Steve and Kym Taylor founded Family Choice Healthcare in their home. With over 20 years of diligent service, Family Choice, a non-medical home healthcare agency, serving clients in Maryland, Pennsylvania, New Jersey and Washington, DC, has grown from a small start-up to an established mid-sized company.
Founders Steve and Kym Taylor are a dynamic pair. Steve Taylor is the CEO of S&K Holdings, Inc. the parent company of Family Choice Healthcare. Prior to starting the company, Steve worked for several large pharmaceutical companies in senior sales management. Now as the company's CEO, Steve casts vision for the company and implements the systems and structures that have grown the business.
For 25 years, Steve's wife Kym Taylor has stood with him in life and in business. As the company's Vice President for Marketing & Strategic Solutions, Kym leads the marketing strategies and external affairs of the company. Kym holds an MBA in Information Systems and Finance from Atlanta University, and gained years of management experience from her time at Bell Atlantic selling telecommunications services to government agencies — and as a senior staffer in the Maryland state legislature.
Each of the Taylors are consummate entrepreneurs, well versed in business and the moods of the marketplace. Each has a desire to serve the community's most vulnerable population and to see caregivers and their loved ones thriving. The Taylors have built a successful business with a management team of 25 and workforce of 300. They have been wise in their growth and faithful to their purpose — quality service and compassionate care via a network of service providers across the Mid-Atlantic region. They remain committed to building a business designed to be an effective solution to an evolving challenge in most families. It is their hope to bring peace of mind, safety, and compassion to every facet of interaction and execution of the services provided by Family Choice Healthcare.